Access Information
TIAT SKY HALL is directly connected to the Haneda Airport Terminal 3, the door to the Tokyo's skies.

Haneda Airport Terminal 3 is easily accessible by train, monorail, bus, and car. You can reach the terminal in about 13 minutes from Shinagawa (Keikyu Line Airport Limited Express) and 13 minutes from Hamamatsu-cho (Tokyo Monorail Haneda Express).
TIAT SKY HALL is located in the terminal.
Walking from Haneda Airport Terminal 3's train stop or parking lot to TIAT SKY HALL takes a mere 5 minutes.
TIAT SKY HALL boasts an extremely convenient location.
The Haneda Airport Terminal 3(3F-4F) Floor Map
Terminal 3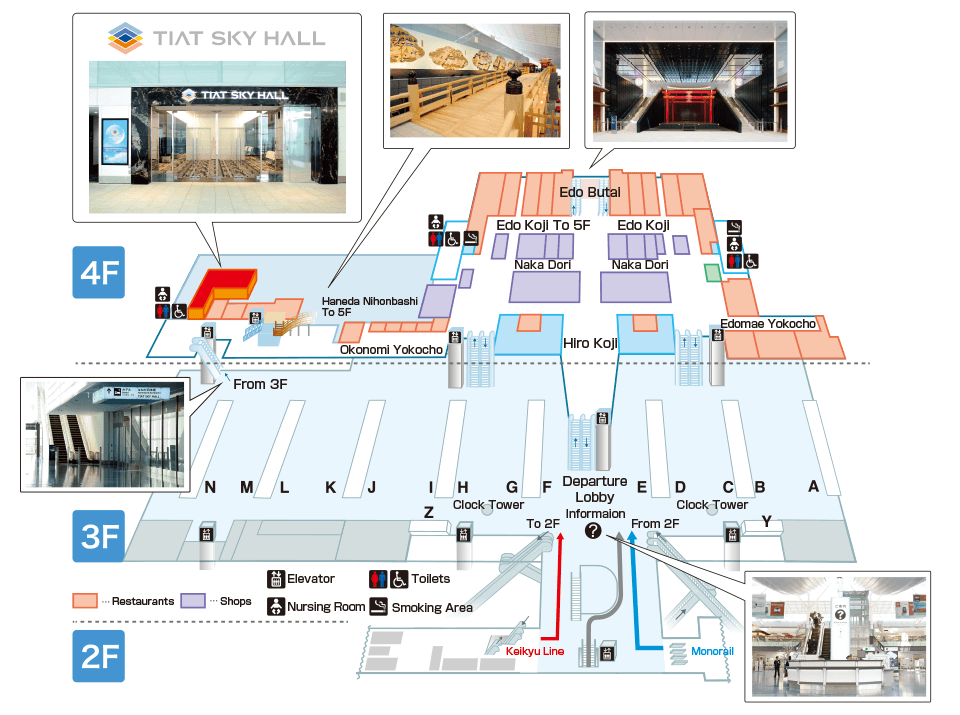 Access to nearest Sta.
Access by car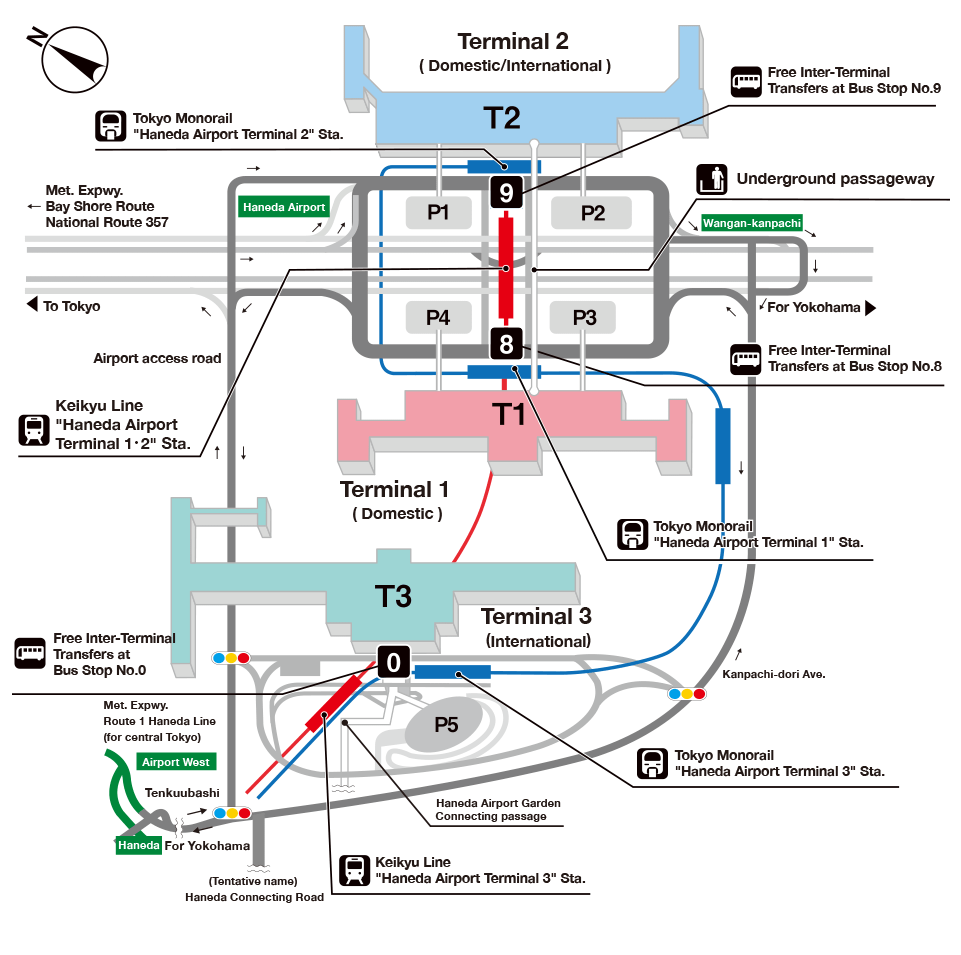 Access information is also avaliable on the Haneda AirPort International Passenger Terminal website.